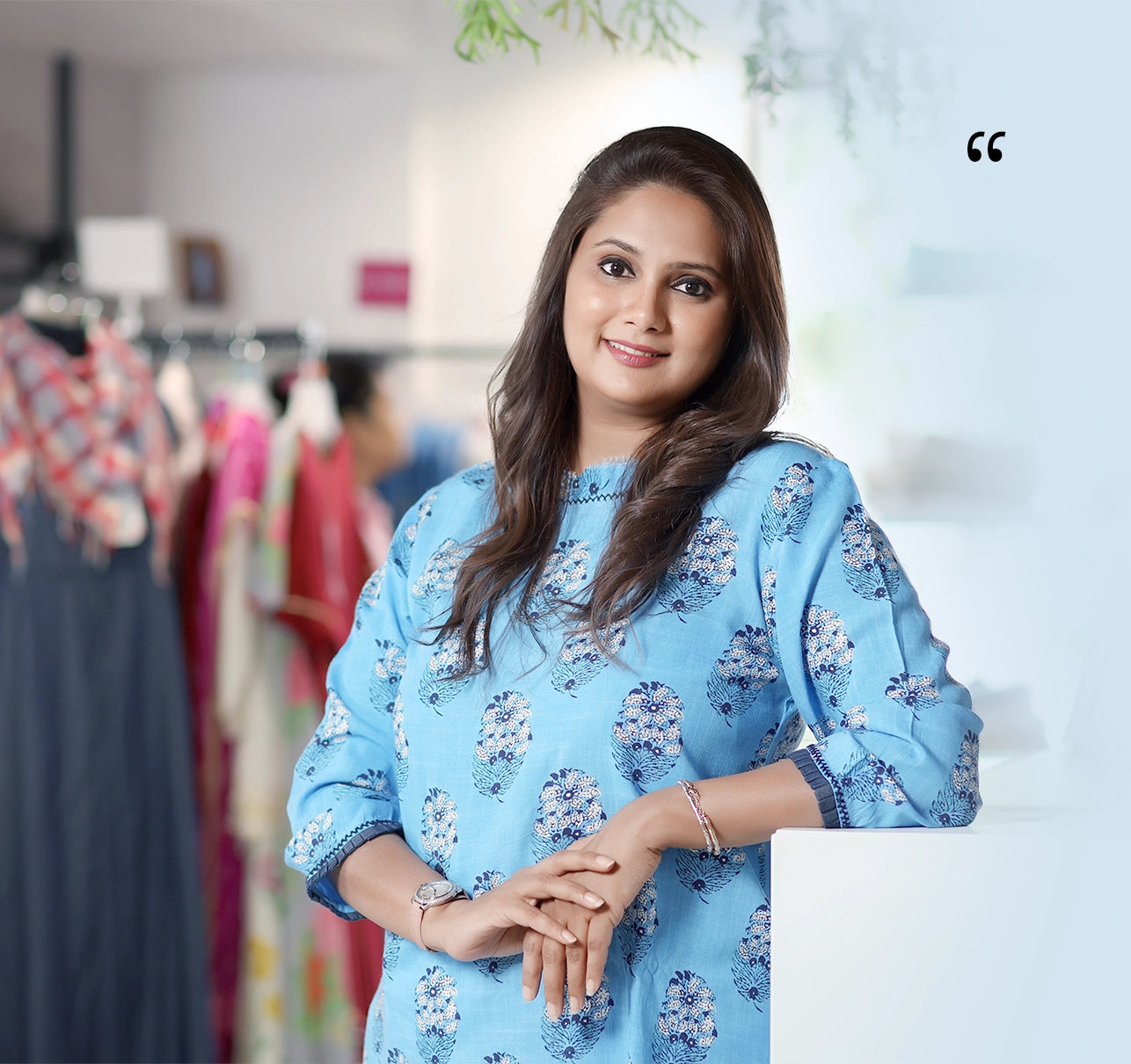 Hi
I am Vrinda.
My life journey has taken me through an interesting route of Mumbai to Jaipur. Years of soul searching, finally gave me the idea and more importantly the poise of starting Mayori in 2016. Mayori is very much a reflection the values I've grown with. I'm really passionate about those little details that make things unique....and yet keeping them fuss free. The values of conscious living that I inherited from my family roots. Mayori is a living entity...manifesting all those litte things that made a difference in my life.

Designing and producing everything in house is also part of the same core value that I really cherish.

With the new identity, I'm reshaping Mayori with fresh design language inside out. You would see modern sillouettes, new store layouts, a lot of conscious initiatives even beyond garments.

Enough reading ! checkout everything that I think of Mayori in a series of videos....and of course....let's stay connected : )

Vrinda
Describe mayori in 3 adjectives.
What is a typical start point of designing a collection?
What is the one thing you cannot go without doing at mayori?
What is the motivation/ purpose behind rebranding mayori?
What is the one conscious practice you follow in your daily life?
What do you love about your customers?
What is a conscious practice that mayori follows?