Sooner or later in our lives we understand the true meaning and importance of giving back. While some of us are privileged to have options when it comes to shopping for clothes, shoes and other essentials, a few smiles with even the little things they have.
We feel privileged to take up this little initiative of giving back to bring in a change and spread smiles all across with this simple selfless act of love.
♡
You buy one,
How it works?
Mayori partners with NGO's and other organizations

The thought behind this little initiative is to give back to the part of society that struggle to fulfil the basic requirements of life. These organizations work for the welfare of needful people at the ground level.
Upcycled items are given for sale

Everyday home & personal accessories like tablecloths, scarves, mittens, etc are crafted & handed over to the organisations. More you buy, more we give :)
NGO's & Organisation's sell & earn

These upcycled accessories are sold off at exhibitions, pop shops, etc & the sale directly aids these organisations in helping more underprivileged people.
A life is made better

And the cycle continues...

Even your smallest buy can help change the lives of many.

With this little thought, to bring a positive change in society we hope you join hands with us and help us achieve the dream of a happy life for all.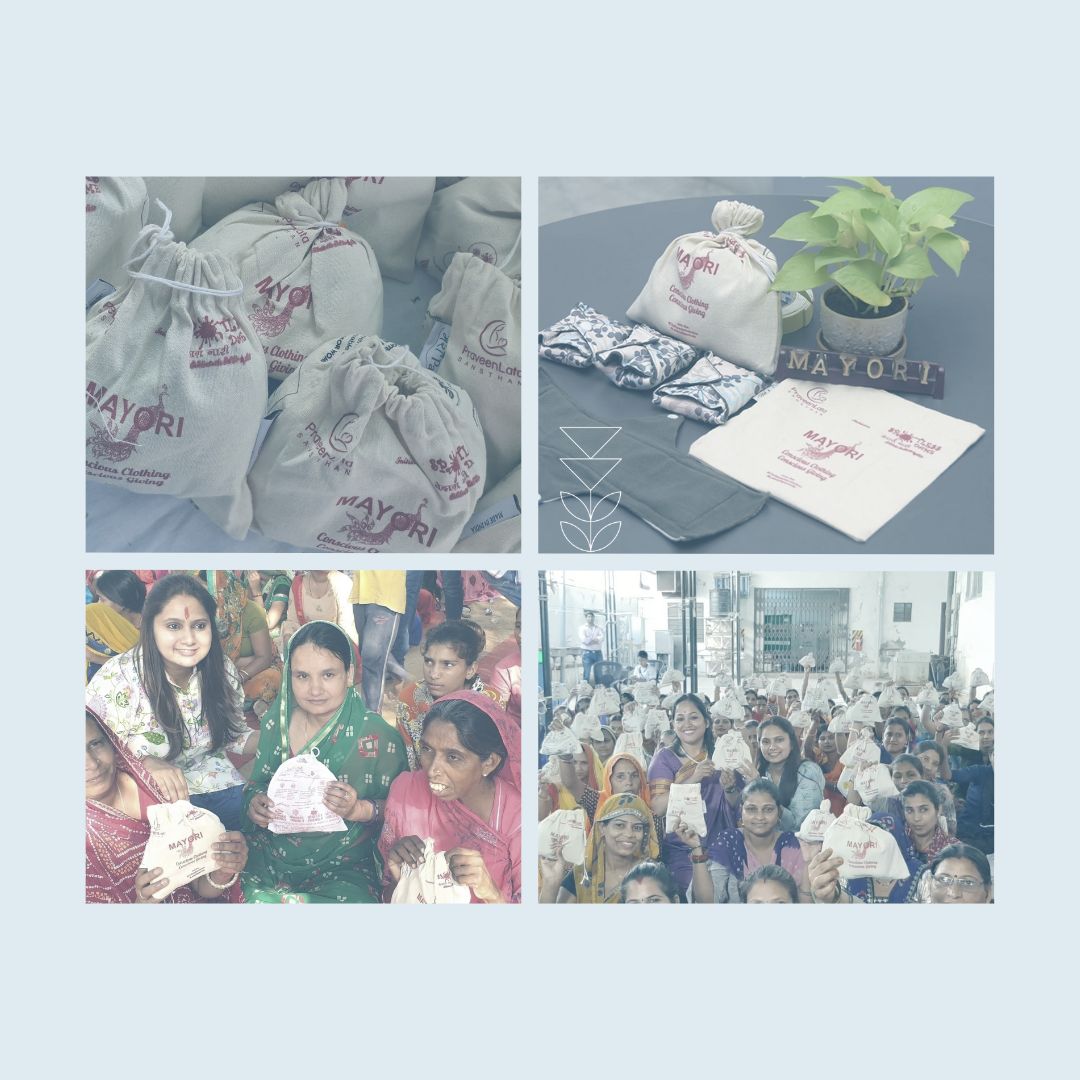 Praveen Lata Sansthan
Spotless Dame is an initiative by Praveen Lata Sansthan for women living in slums and rural parts of India with no access to sanitation. 
An innovation around sanitation through cloth pad project, an organic and eco-friendly pad made of natural fiber having super absorbency and antibacterial features. These pads can be reused for 5 years.
Mayori supported the conception of the "Spotless Dame" initiative by providing the manufacturing infrastructure like serving machines and providing vocational training to the underprivileged girls working at Praveenlata of stitchs and pattern cut. We have donated more then 10000 pads in Kits of 4.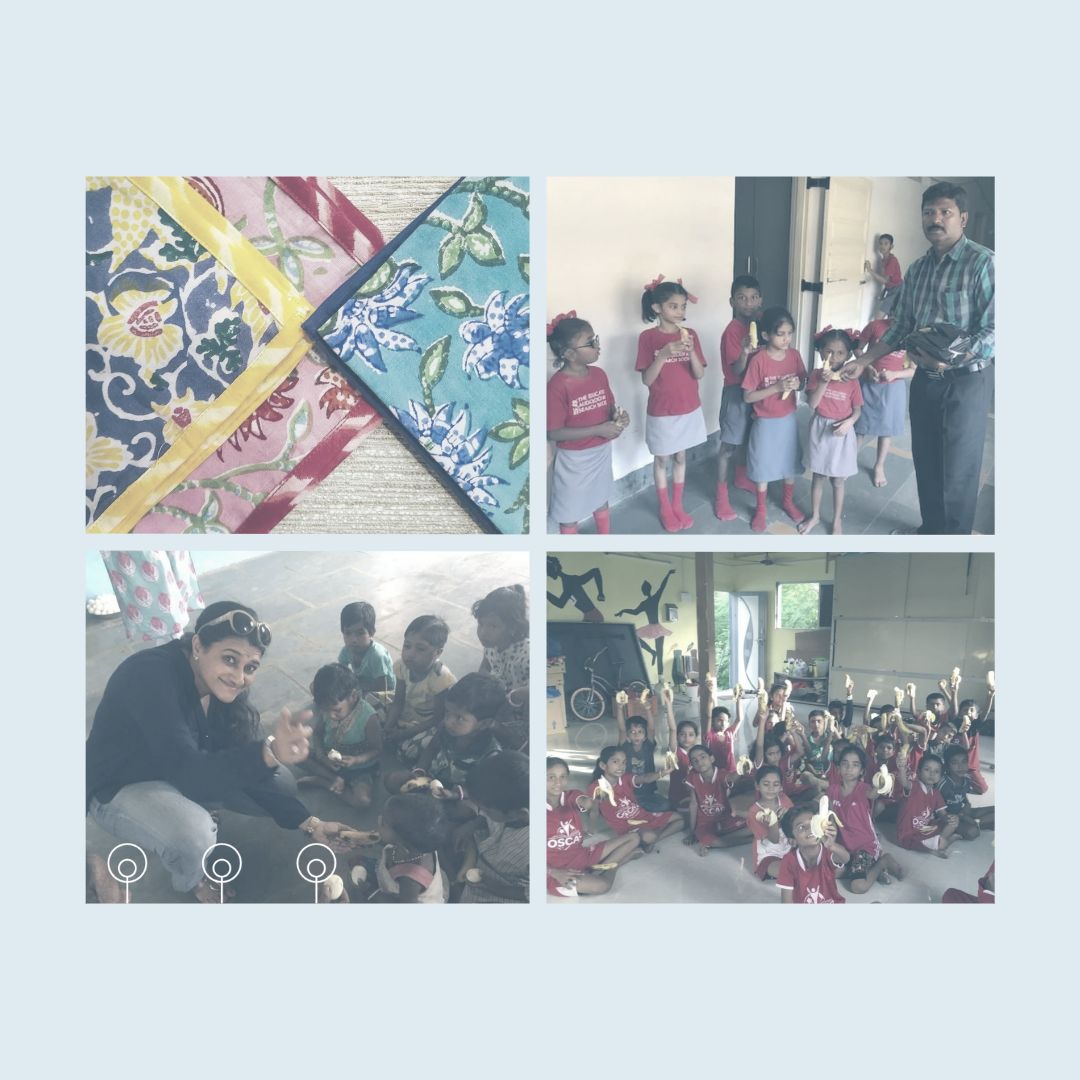 Annam
Annam is a welfare organization working towards providing high-quality nutritional supplements to underprivileged children and women in the city of Mumbai so that they can have a chance at a healthy life.
The organisation aims to serve different sections of the underprivileged, namely children and women requiring nutritional support for not only medical reasons but also for the well-being and positive development of body and mind, so that they can become positive contributors to their environment.
To accomplish their mission they partner with NGOs and Social Work groups who work with local communities, shelters, hospitals etc.
let's make the world a better place.
Have suggestions? We're happy to hear